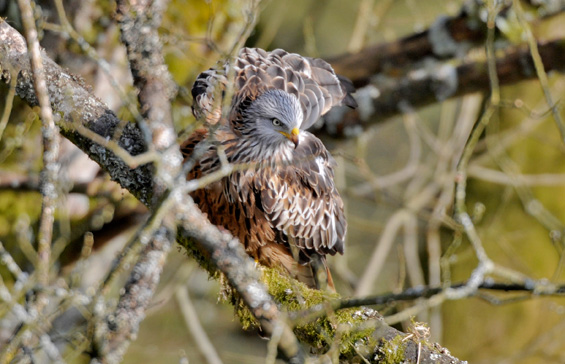 A week ago I was traveling back from Aberystwyth and called in at Nant yr Arian in the early morning and Elan Valley in the afternoon. The weather was fine and the light at this time of the year is at its best.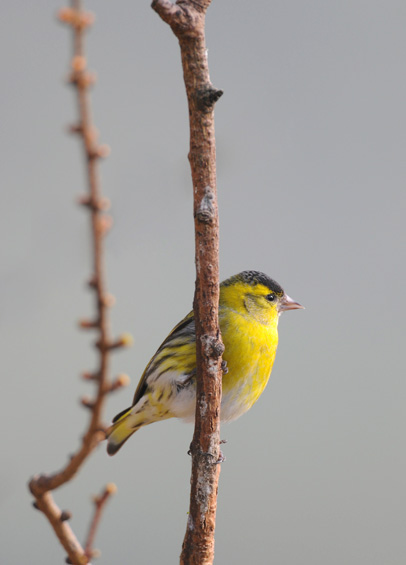 The feeding station at Nant yr Arian is about the best place I know to photograph Siskins and on this occasion both male and female were very active. In addition I photographed a stunning Goldfinch in a way that places the bird in its context and uses space as a major factor within the composition. The early morning light contributed to creating an atmospheric image of a Little Grebe as it took flight from the lake just below the centre.  By mid morning though, it tends to get busy here and with more people around the bird activity dips and it's not until the Kites are fed in the afternoon that it begins to come into its own again.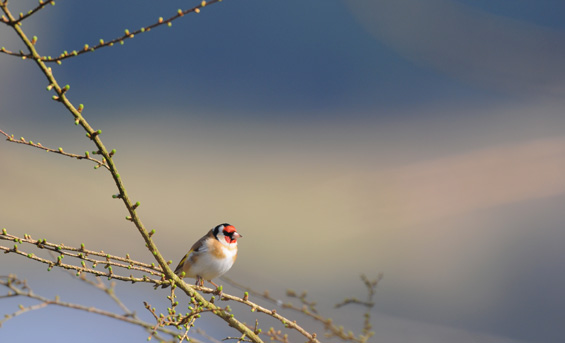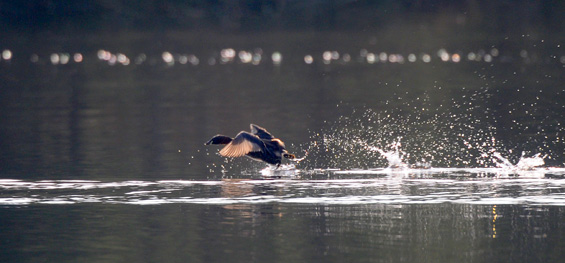 I decided, however, to move on to the Elan Valley and arrived at the reservoirs by late morning with the light still very favourable. It wasn't long before a couple of Red Kites showed well against the hills and one bird landed in a tree not far from my position and began to preen. Out of all our birds of prey the Kite , for me, is the most stunning and in the right light is a sight to take the breath away. I stayed in the same area for around three hours and during this time the Kites wheeled past on four occasions allowing for some good shots on a low ISO and more importantly against a background that was very much of my choosing.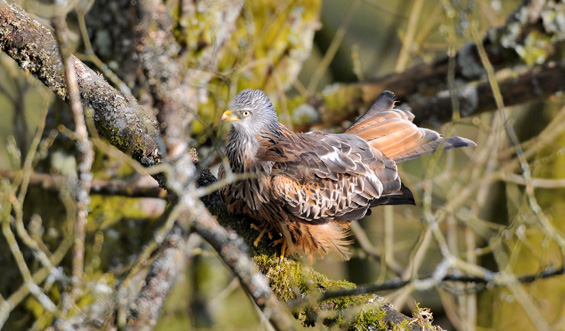 It's encouraging to see the Kites extending their range further south and it's not unusual now to see them in the lower reaches of the Brecon Beacons towards Merthyr and any journey through Mid Wales that is 'Kite less' is now a major disappointment. It remains a wonderful story from its virtual extinction to a now common site and is a bird that is impossible to tire of.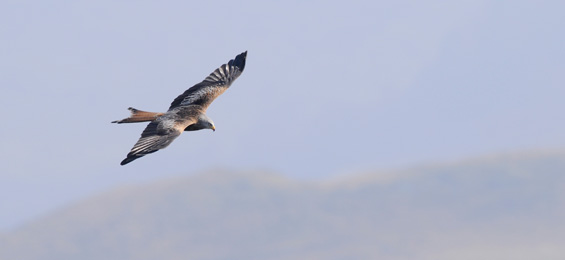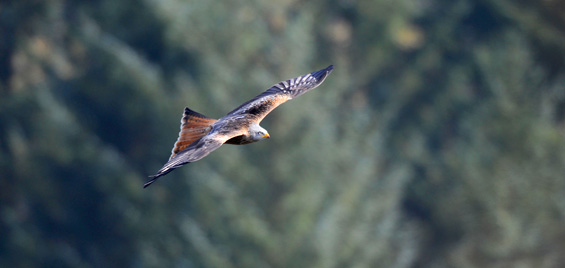 Technical Information:
Red Kite Preening 1: ISO 200 – 1/640 sec. – f 4.5 – 500mm
Siskin: ISO 200 – 1/400 sec. – f 4 – 500mm
Goldfinch: ISO 200 – 1/400 sec. – f 5 – 500mm
Little Grebe: ISO 200 – 1/1000 sec. – f 4 – 500mm
Red Kite Preening 2: ISO 200 – 1/640 sec. – f 4.5 – 500mm
Red Kite Flying 1: ISO 200 – 1/640 sec. – f 7.1 – 500mm
Red Kite Flying 2: ISO 200 – 1/1000 sec. f 4 – 500mm
Filed under: Articles
Tagged with: Species